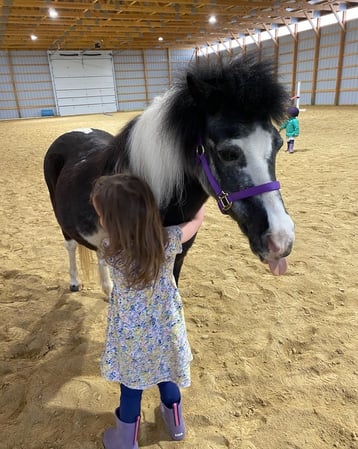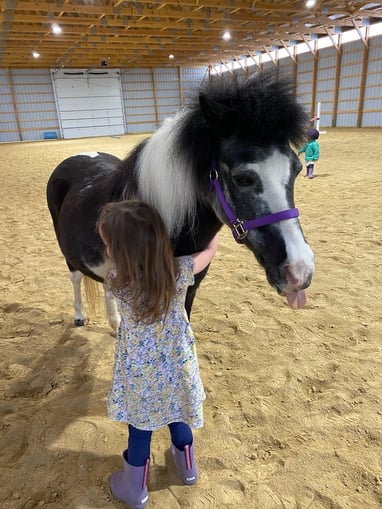 Evidence shows that connection with nature and time spent in nature supports our physical, psychological, cognitive, spiritual and social health. Making Strides Therapy provides nature-based enrichment classes for anyone interested in wellness opportunities in the great outdoors.

Current classes open for registration:

Farm Explorers
Children ages 4-7
Friday, June 23rd, 2pm-3:30pm
Children will experience life on a farm through this class that includes nature play, sensory exploration, and social opportunities with peers and animals.
Mindfulness with Horses
Adults
Tuesday, July 11th, 6pm-7:30pm
Horses are social, intuitive creatures who encourage us to slow down, be present, and enjoy connection with ourselves and others. This class involves "groundwork" with horses (no riding) and opportunities to practice mindfulness strategies that you can use in your daily life.
Girls Leadership with Horses
Girls ages 10-15
Friday, July 14th, 2pm-4pm
This class engages girls in activities with horses with the purpose of learning about themselves and others. Girls will build self-confidence by learning skills for building relationships, understanding boundaries, and improving communication, with the help of a horse. All activities include "groundwork" with horses (no riding).

Art at the Farm
Ages 6-12
Friday, July 21st, 2pm-4pm
Be inspired by the beauty of nature and expand your creativity in this hands-on class. Participants will explore the farm and complete an art project that they can take home. There is an extra $10 supplies fee for this class.

Additional classes will be announced. If there is a class topic you would like to see added, please let us know!

Cost: $75 per class

Registration
Please contact Jill at makingstridesot@gmail.com or complete our Contact Form for more information about registering for classes.